8-Ply All Gauze Woven Sponges (200 pcs)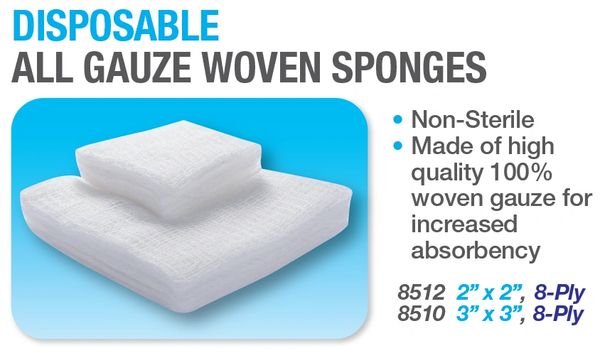 8-Ply All Gauze Woven Sponges (200 pcs)
8-Ply All Gauze Woven Sponges (200 pcs)
CLICK HERE FOR THE BULK PACK OPTIONS
Non-sterile
Made of high quality 100% woven gauze for increased absorbency
Select 2" x 2" or 3" x 3"
Special Offer: Buy 4 Get 1 Free (Same item). Select applicable offer from the drop-down menu and enter purchase quantity before adding to cart. For example, select "Buy 4 Get 1 Free" and enter quantity 4.
SKU: 8512, 8510