Autoclavable Impression Trays with Rim Lock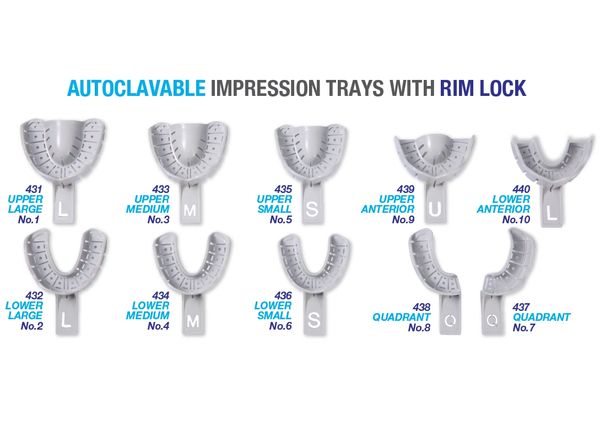 Autoclavable Impression Trays with Rim Lock
Autoclavable Impression Trays with Rim Lock  (Intro Pack / Single Size Pack )
Intro Pack including one of each size, 10 pcs total.
Single Size Pack 5 pcs / pack
Autoclavable up to 275ºF (135ºC)
Strong, rigid distortion free plastic construction
Anatomically designed
Smooth edges for patient comfort
Excellent retention for impression materials whilst providing sufficient pressure for all details
Special Offer: Buy 4 get 1 Free
*Offer only valid for order of the same item, size & color and is subject to stock availability. Please select the offer that applies to your order prior to check-out.