Autoclavable Plastic Bur Dispenser (1 pc)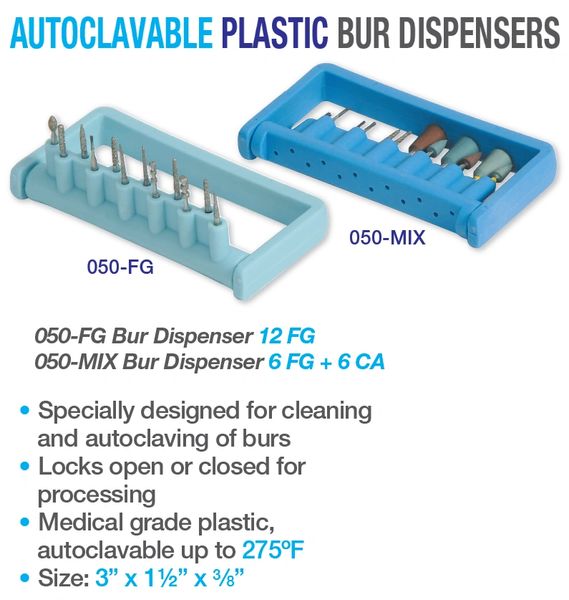 Autoclavable Plastic Bur Dispenser (1 pc)
Autoclavable Plastic Bur Dispenser (1 pc)
Medical grade plastic, autoclavable up to 275°F
Specially designed for cleaning and autoclaving of burs
Locks open or closed for processing
Size: 3" x 1.5" x 0.375"
Select:
050-FG for 12 FG Burs
050-MIX for 6 FG + 6 CA Burs
Special Offers: Buy 4 Get 1 Free; Buy 10 Get 4 Free; Buy 20 Get 10 Free. Select applicable offer from the drop-down menu and enter purchase quantity before adding to cart. For example, select "Buy 4 Get 1 Free" and enter quantity 4.