Disposable 3-Ply Masks (50 pcs)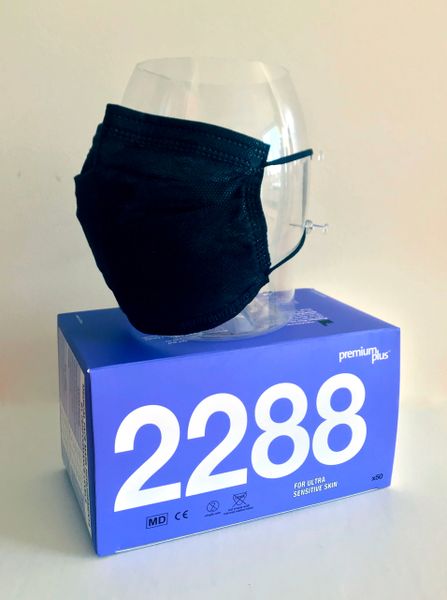 Disposable 3-Ply Masks (50 pcs)
.
BULK ORDER PLEASE CALL TO ORDER .

Disposable 3-Ply Masks Level 3 Barrier (50 pcs) Ear Loop
ASTM F2100 EN14683 TYPE 11R


 Ultra sensitive, non-irritating



 LEVEL 3 masks are highly recommended for dental procedures ( Based on US
Standard ASTM F2101-7, F2299 and European Standard 14683: 2014 Annex B)
 Water proof, excellent filtration (BFE 99%)
Permits air to pass through mask to prevent glasses from fogging
2288 Ear-Loop Masks

Black color



Special Offer: Buy 4 Get 1 Free  Select offer from the drop-down menu and enter purchase quantity before adding to cart. For example, select "Buy 4 Get 1 Free" and enter quantity 4.
SKU: 2288,