Prophy Angles Clear Body with Latex-Free "Turbine Blade" Cups (100 pcs)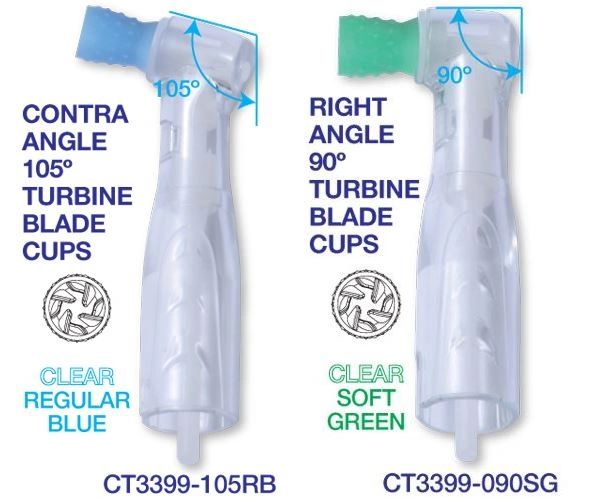 Prophy Angles Clear Body with Latex-Free "Turbine Blade" Cups (100 pcs)
Disposable Prophy Angles Clear Body with Latex-Free "Turbine Blade" Cups (100 pcs)
CLICK HERE FOR THE BULK PACK OPTION

Cup Length: 8.5mm (Standard)

Angled turbine blades retain prophy paste for reducing splatter

Ultimate smoothness with unique gearing

Exterior cross-spiral diamond ridges for improved interproximal cleaning

Speed: 1,200 - 3,000 r.p.m.
Special Offer: Buy 4 Get 1 Free (Same Item). Select applicable offer from the drop-down menu before adding to cart. For example, enter quantity 4 and select "Buy 4 Get 1 Free".