Disposable HVE Suction Tube Sleeves (500 pcs)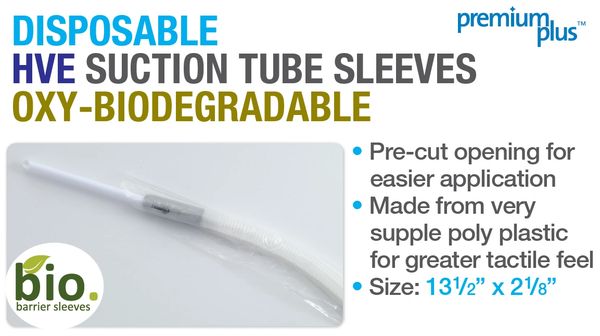 Disposable HVE Suction Tube Sleeves (500 pcs)
Disposable HVE Suction Tube Sleeves (500 pcs)

CLICK HERE FOR THE BULK PACK OPTION

Pre-cut opening for easier application
Made from very supple poly plastic for greater tactile feel
Size : 13 1/2" x 2 1/8"
Special Offer: Buy 4 Get 1 Free. Select applicable offer from the drop-down menu and enter purchase quantity before adding to cart. For example, select "Buy 4 Get 1 Free" and enter quantity 4.
SKU: 135, 135S