Disposable Plastic Wedges (100 pcs)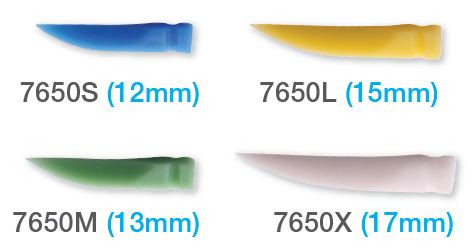 Disposable Plastic Wedges (100 pcs)
Disposable Plastic Wedges (100 pcs)
Anatomically designed
Soft, tough plastic
Single Size Packs:
7650S Small 12mm (Blue) 
7650M Medium 13mm (Green)
7650L Large 15mm (Yellow)
7650X X-Large 17mm (White)
Special Offers: Buy 4 Get 1 Free; Buy 10 Get 4 Free; Buy 20 Get 10 Free (Same item number). Select applicable offer from the drop-down menu and enter purchase quantity before adding to cart. For example, select "Buy 4 Get 1 Free" and enter quantity 4.