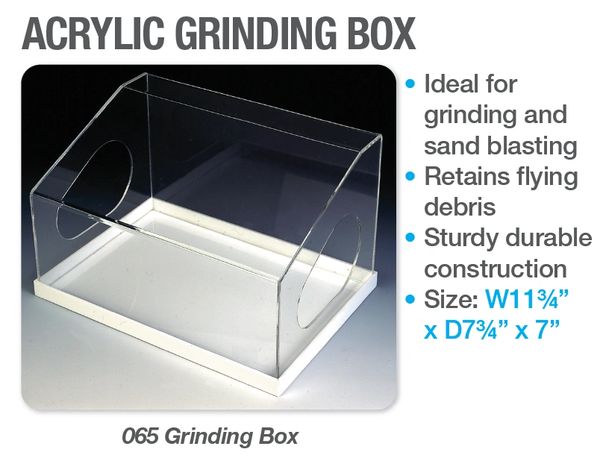 Grinding Box
Grinding Box

Ideal for grinding and sandblasting
Retains flying debris
Sturdy, durable acrylic construction
Size: W11.75" x D7.75" x 7"
Special Offer: Buy 4 Get 1 Free. Select applicable offer from the drop-down menu and enter purchase quantity before adding to cart. For example, select "Buy 4 Get 1 Free" and enter quantity 4.

SKU: 065