[SPECIAL BUNDLE OFFER] 1500 pcs Latex-Free Prophy Angles + 1 Hygiene Handpiece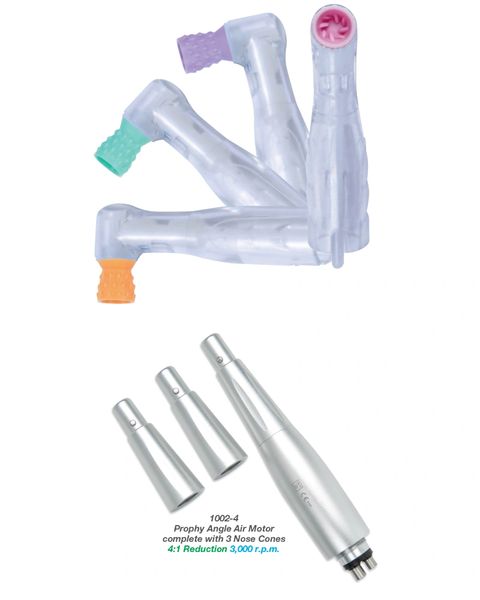 [SPECIAL BUNDLE OFFER] 1500 pcs Latex-Free Prophy Angles + 1 Hygiene Handpiece
***ONLINE ONLY SPECIAL BUNDLE OFFER***
Each order contains 1500 pcs Latex-Free Prophy Angles and 1 Hygiene Handpiece w/ 3 Nose Cones.
Click here for information about the Prophy Hygiene Handpiece
Note: Turn-Reciprocating Prophy Angles available with Right Angle Heads only.
Ribbed-and-Webbed cups have a smooth exterior; Turbine Blade cups have a textured exterior. See pictures below.