Mixing Spatulas & Plaster Knives, Forceps (1 pc)
Mixing Spatulas & Plaster Knives, Forceps (1 pc)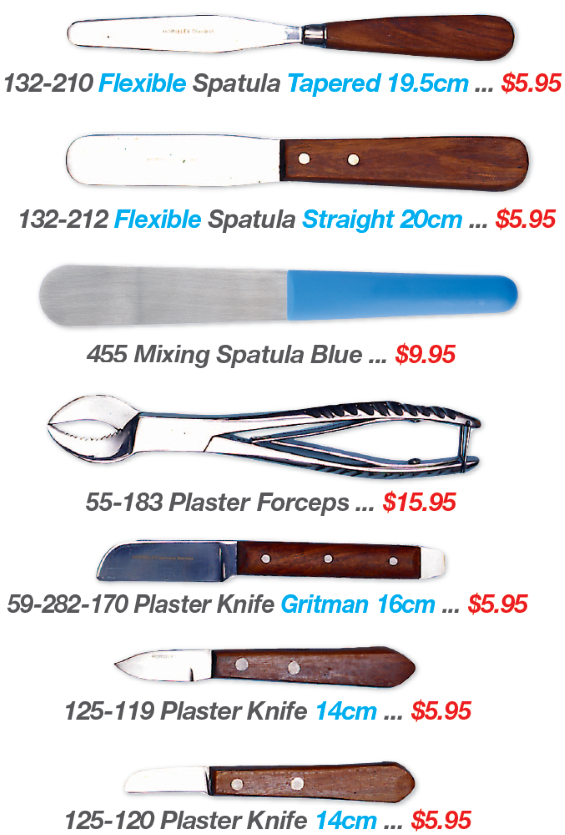 Select:
132-210 Flexible Spatula Tapered 19.5cm
132-212 Flexible Spatula Straight 20cm
455 Mixing Spatula (Blue)
55-183 Plaster Forceps
59-282-170 Plaster Knife Gritman 16cm
125-119 Plaster Knife 14cm
125-120 Plaster Knife 14cm
Special Offer: Buy 4 Get 1 Free (Same item). Select applicable offer from the drop-down menu and enter purchase quantity before adding to cart. For example, select "Buy 4 Get 1 Free" and enter quantity 4.