Replacement Handpiece for DTE-D5 LED and DTE-D7 LED Scaler Units With Light (1 pc)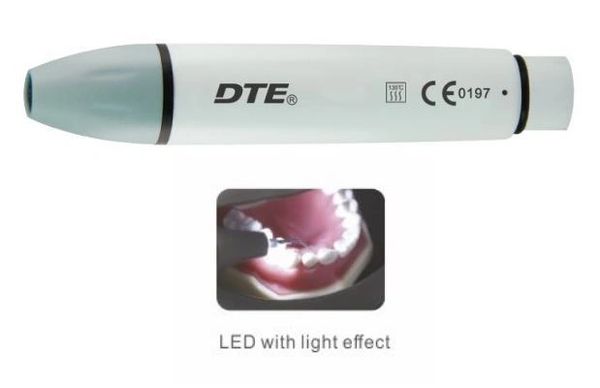 Replacement Handpiece for DTE-D5 LED and DTE-D7 LED Scaler Units With Light (1 pc)
Titanium Scaler Handpiece for DTE and Satelec Type Piezo Ultrasonic Scaler Units With Light (1 pc)
Note: Requires an ultrasonic scaler unit with LED Light function, such as the DTE-D5 LED or the DTE-D7 LED, to operate.
CLICK HERE FOR THE HANDPIECE FOR SCALER UNITS WITHOUT LIGHT

Special Offer: Buy 4 Get 1 Free (Same Item). Select applicable offer from the drop-down menu before adding to cart. For example, enter quantity 4 and select "Buy 4 Get 1 Free".
SKU: HD-7L