Luxating Type Root Elevator (1 pc)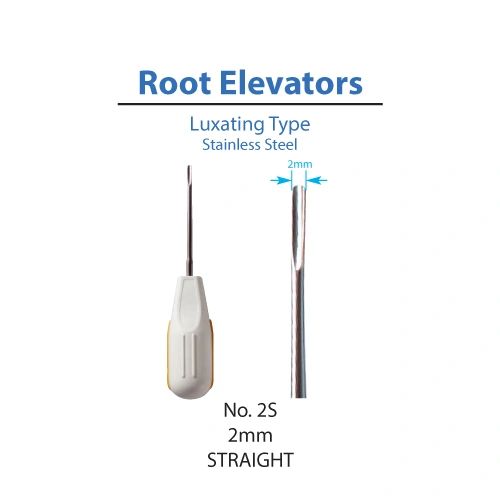 Luxating Type Root Elevator (1 pc)
Luxating Type Root Elevator (1 pc)
Select:

No. 2S - 2mm Straight
No. 3S - 3mm Straight
No. 3C - 3mm Curved
No. 5S - 5mm Straight
No. 5C - 5mm Curved
No. DE3 - 3mm Double Edge
No. DE5 - 5mm Double Edge
Special Offers: Buy 4 Get 1 Free; Buy 10 Get 4 Free; Buy 20 Get 10 Free (Luxating Type Root Elevators Only). Select applicable offer from the drop-down menu and enter the desired free items and quantity in the "Free Item(s) and Quantity" section on this page.