[EMAIL OFFER D] Hygiene Handpiece SPECIAL PRICE + 100 pcs FREE Turn-Reciprocating Prophy Angles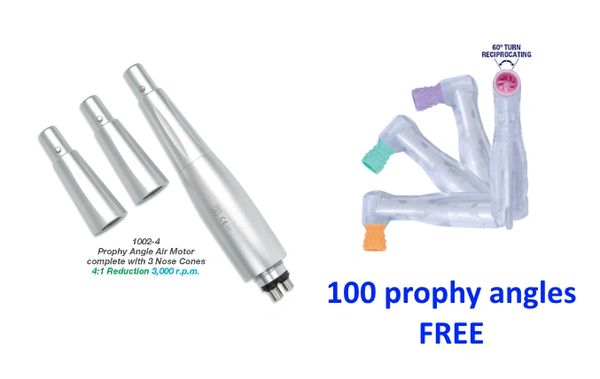 [EMAIL OFFER D] Hygiene Handpiece SPECIAL PRICE + 100 pcs FREE Turn-Reciprocating Prophy Angles
Each order contains 1 Premium Plus Hygiene Handpiece with 3 Nose Cones + 100 pcs FREE Turn-Reciprocating Prophy Angles of your choice.
Click here for information about the Prophy Hygiene Handpiece
May not be combined with other offers for this hygiene handpiece. If ordering by phone, please mention "EMAIL OFFER D"