Stainless-steel Mandrels (6 pcs/pack)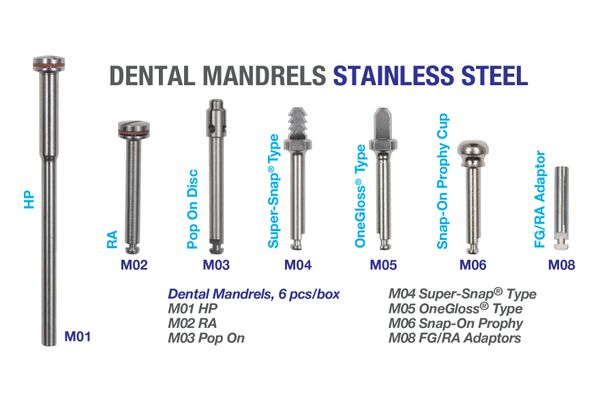 Stainless-steel Mandrels (6 pcs/pack)
Stainless-steel Mandrels (6 pcs/pack)
Select:
M01 Screw Type HP
M02 Screw Type RA/CA
M03 Pop-on Disc Type RA/CA
M04 Super-Snap® Type RA/CA
M05 OneGloss® Type RA/CA
M06 Snap-on Prophy Cup RA/CA
M08 FG/RA Adaptor
Special Offer: Buy 4 Get 1 Free (Same Item Number). Select applicable offer from the drop-down menu and enter purchase quantity before adding to cart. For example, select "Buy 4 Get 1 Free" and enter quantity 4.