White Prophy Angles with Latex-Free "Ribbed-and-Webbed" Cups Bulk Pack (500 pcs)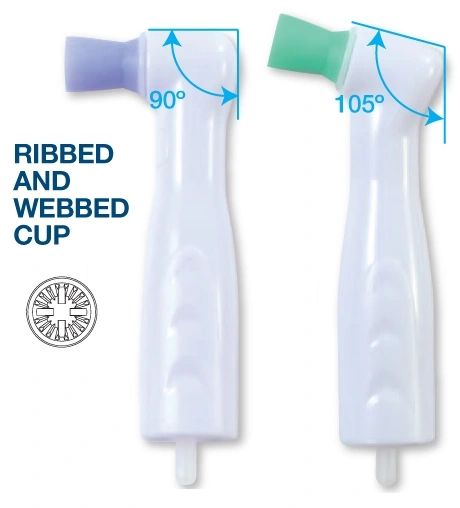 White Prophy Angles with Latex-Free "Ribbed-and-Webbed" Cups Bulk Pack (500 pcs)
White Prophy Angles with Latex-Free Cups Bulk Pack (500 pcs)
Ribbed-and-Webbed Cups
Select: 8.5mm Standard Cup or 7.0mm Short Cup

Ultimate smoothness with unique gearing

Guaranteed no dislodging of cup


Speed: 1,500 - 3,000 r.p.m.
Special Offers: Buy 4 Get 1 Free (Same Item) or Buy 4 Get 1 Free Hygienic Handpiece w/ 3 Nose Cones [Offer A in our 2019 catalog. Click here for information about the handpiece]. Select applicable offer from the drop-down menu and enter purchase quantity before adding to cart. For example, select "Buy 4 Get 1 Free" and enter quantity 4.
SKU: W3399, WS3399